Post by Rikki on Feb 7, 2017 16:44:29 GMT -2
21 Reasons Dylan And Cole Sprouse Are The Total Package
But really, what more could you want in a man…or men?
By Brianna Holt
Two is better than one, and here's exactly why.
1. They're woke af.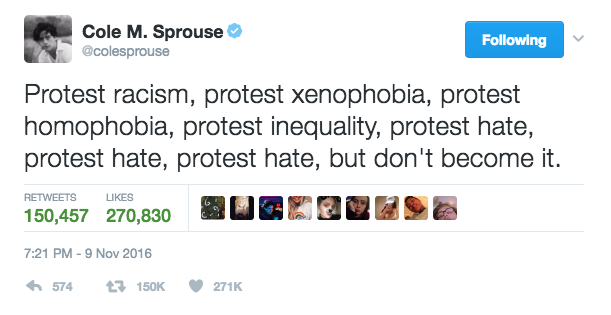 How does one become so cultured and accepting at such a young age? Teach me your ways.
But where is the lie?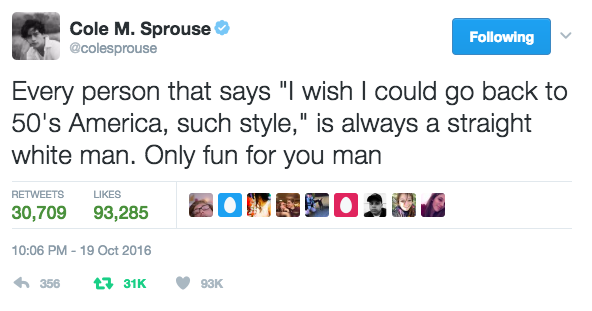 2. They offer so much wisdom.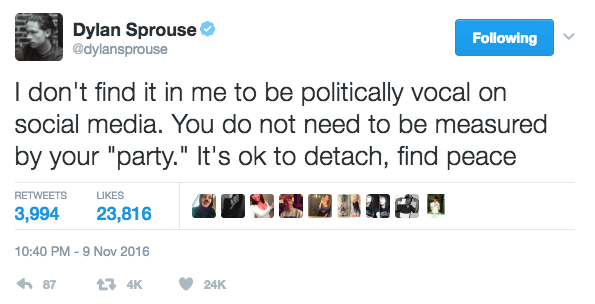 Sounding like a true Sociology 101 professor.
3. They'll be honest about what they want in a girl.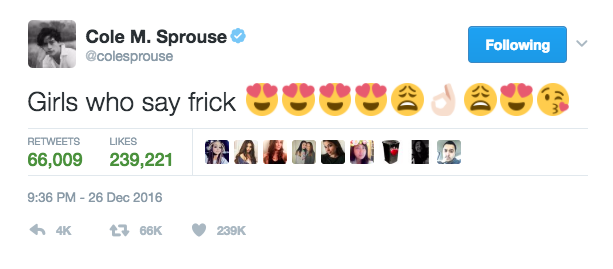 *yells frick at the top of my lungs*
4. They're educated, like, super educated.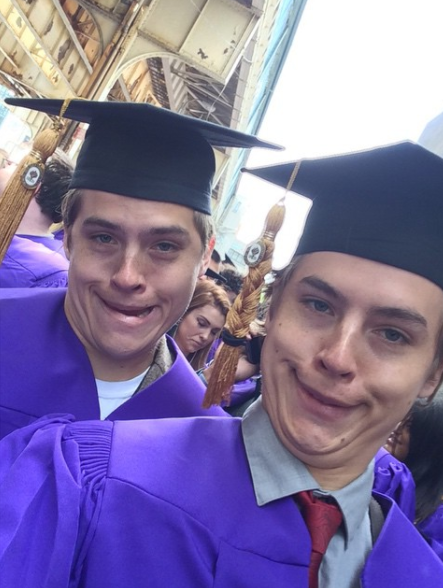 Both brothers graduated from New York University's Gallatin School of Individualized Study — with honors!
5. They put the 'man' in 'man bun.'
The ultimate thirst trap.
6. They get down to business.
http://instagr.am/p/BPOPk-TlVOv
Dylan is brewing something up in Brooklyn. This summer he has plans to open his own meadery.
7. They talk dirty — at least on Twitter.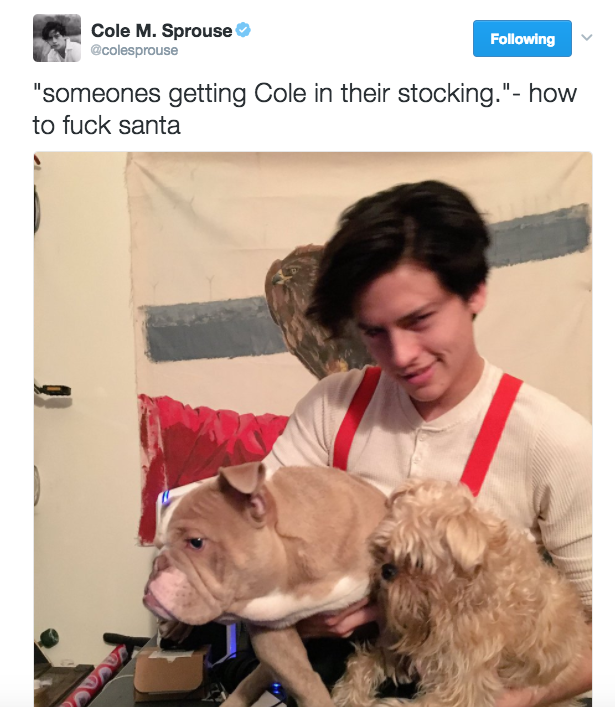 No but really, I would like some Cole all in my stocking.
8. And according to Cole — they're packing.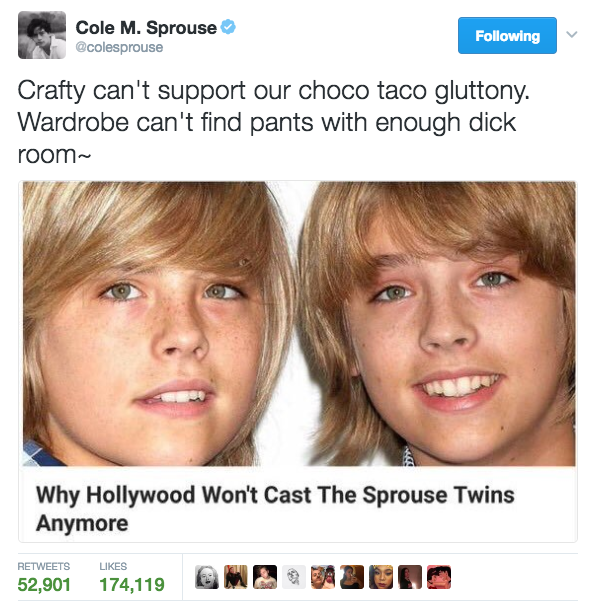 Enough said.
9. They're exploring the field of modeling and photography.
http://instagr.am/p/6id_nrQjb5
10. They have smiles sent from the orthodontist gods.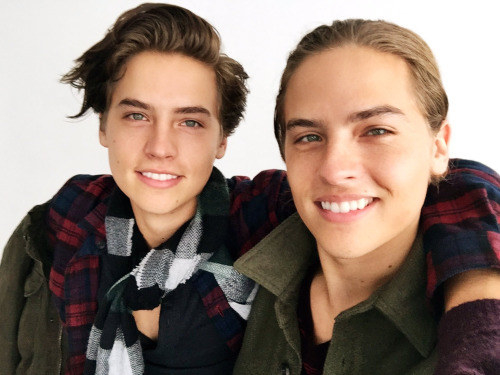 How are they even real?
11. They're in touch with their feelings.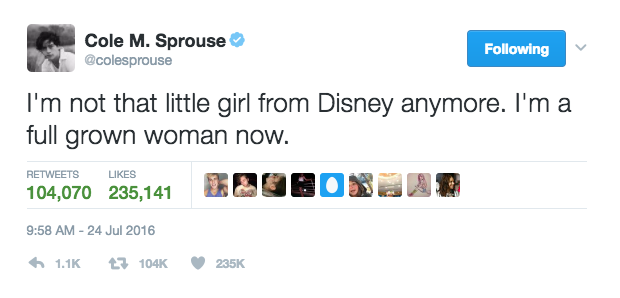 Because let's be honest, we all want a semi-sensitive guy.
12. Their love for animals might just be greater than their love for humans.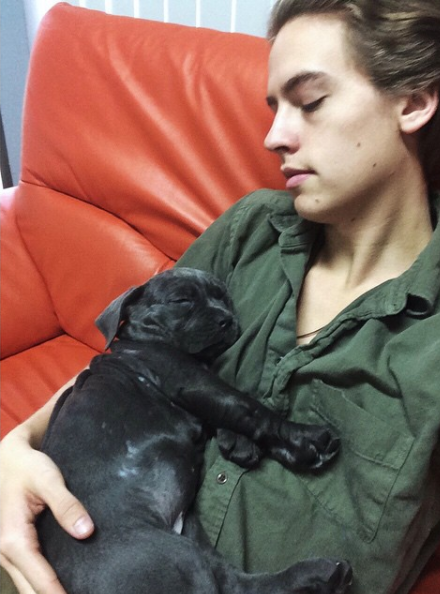 From the looks of it, both brothers own a dog and love showing them off on Twitter.
13. They whip in the kitchen.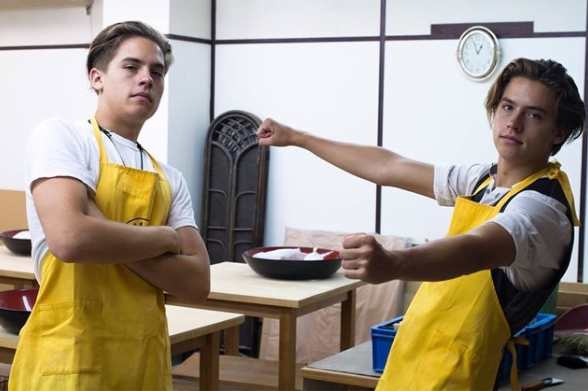 Real men wear aprons.
14. They dive into different cultures.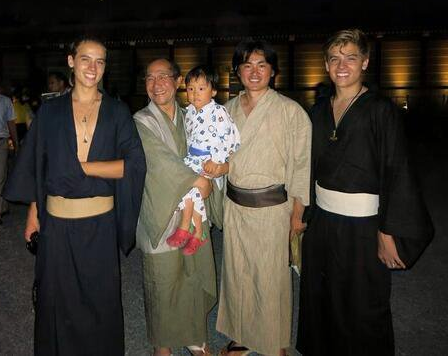 "Spent the night in #Kyoto with Mr. Kadokawa. Traditional garb, food, music, and scenery certainly made an impression."
15. They have advice for days.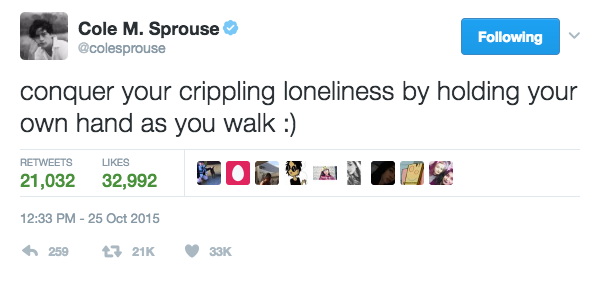 And because of this tweet, I now hold my own hand everywhere I go (,;
16. They take public transportation just like you and I.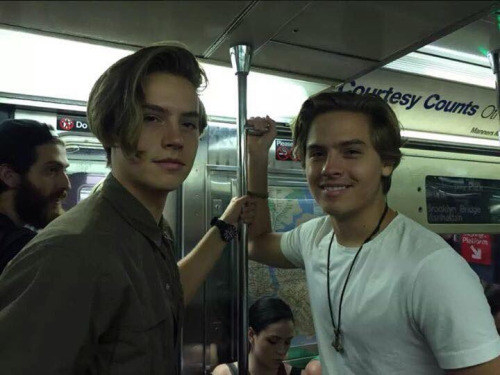 17. They give zero fucks about what anyone thinks.
18. They take Halloween seriously.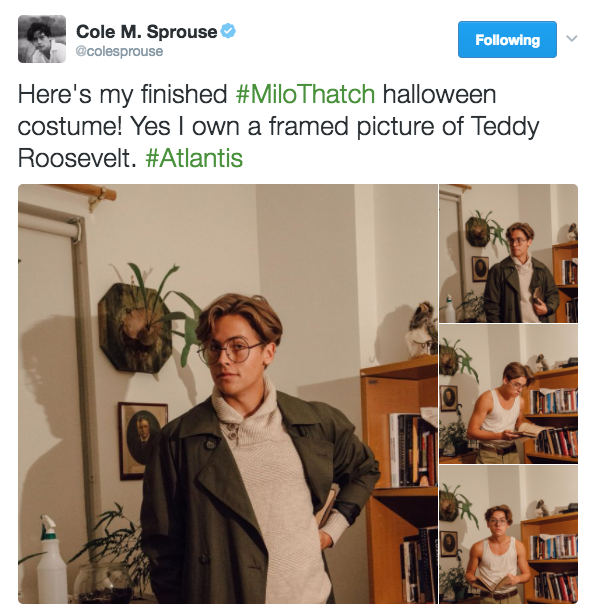 Looks like a young Leonardo DiCaprio in my opinion.
19. They can dress themselves.
Too much sauce.
20. They keep in touch with old friends.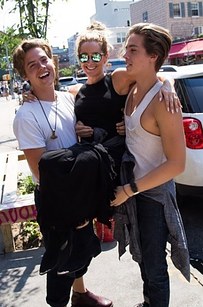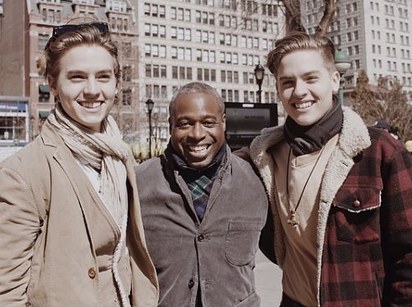 21. And they really just look hot doing literally anything.
No, but honestly, something about this is turning you on.
Source:
buzzfeed.com